National Impact
The National Fallen Officer Foundation began its mission in 2009 as the Dallas Fallen Officer Foundation. In 2017, due to our nationwide advocacy, the Dallas Fallen Officer Foundation evolved into the National Fallen Officer Foundation with headquarters in Washington, D.C. Since our inception, community engagement has been at the core of our mission. It is our belief that without positive ties to the community, effective policing is impossible.
That's why our Foundation has put countless hours into community engagement to help bridge the gap between the community and police departments nationwide. These interactions range from: attending schools to promote anti-bullying campaigns, visiting hospitals to show support for the sick, and speaking at community events to stop the violence in our inner-city communities.
Community Engagement
Police community engagement refers to the various activities and initiatives undertaken by law enforcement agencies to foster positive relationships and improve communication with the communities they serve. This can include a range of strategies such as community policing programs, citizen academies, youth outreach programs, public forums, neighborhood watch programs, and more. The goal of police community engagement is to build trust, increase transparency, and enhance cooperation between law enforcement agencies and the community, which can ultimately improve public safety outcomes and reduce crime. Effective police community engagement is a key component of community-oriented policing, which emphasizes collaboration and problem-solving between police and community members to address local issues and concerns.
Education and Advocacy
An educated community is a safe community!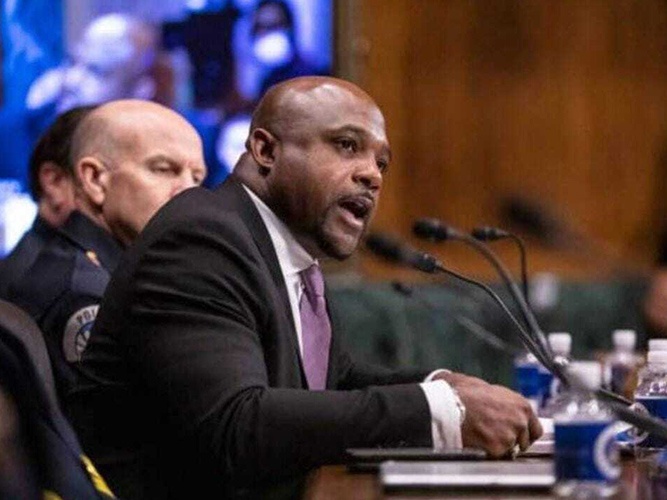 Sgt. Pennie testified before the U.S. Senate Judiciary Committee.
Police Advocacy
Police advocacy refers to the efforts of law enforcement officers, organizations, and supporters to promote the interests and views of the law enforcement community in the public and political spheres. Police advocacy can take various forms, such as lobbying for legislation or policies that support law enforcement, providing information and education to the public about the role of law enforcement in society, and engaging in public debates on law enforcement-related issues. Police advocacy may also involve efforts to enhance the image and reputation of law enforcement and to counter negative or inaccurate portrayals of police in the media or popular culture. Police advocacy can be an important tool for promoting the interests of law enforcement and for advancing public safety goals.
National Fallen Officer Foundation files amicus brief in landmark U.S. Supreme Court Gonzalez v. Google to limit immunity protection for social media companies.
Family Support
Officer support for fallen officers refers to the various forms of assistance and care provided to the families, colleagues, and loved ones of law enforcement officers who have died in the line of duty. When an officer dies while on duty, it can have a significant impact on the entire law enforcement community, and the process of grieving and healing can be challenging for those left behind. Officer support for fallen officers can include a range of services, such as providing emotional support, financial assistance, and practical help with funeral arrangements and other logistics. Police departments and law enforcement organizations often have specialized units or programs in place to offer support to the families and colleagues of fallen officers. Additionally, peer support networks and mental health resources may be made available to help officers cope with the loss of a colleague or friend. The goal of officer support for fallen officers is to ensure that those who have sacrificed their lives in service to their communities are honored and remembered, and that their loved ones receive the care and support they need during a difficult time.